Shopping Cart
Your Cart is Empty
There was an error with PayPal
Click here to try again
Thank you for your business!
You should be receiving an order confirmation from Paypal shortly.
Exit Shopping Cart
| | |
| --- | --- |
| Posted on August 11, 2016 at 4:25 PM | |
I have already had a few blog posts regarding posture. But with this new movement series, I strongly feel that it's the best place to start. Everything begins and ends with posture resulting in overall strength, range of motion, joint mechanics and possible injury (or injury prevention). Initially when thinking about posture, think of being stacked like blocks. Head held high, ear over shoulder, shoulder over hip, hip over knee, knee over ankle. Basically one big straight line. At rest this allows even tension on each joint as well as the muscles firing synergistically and working well together.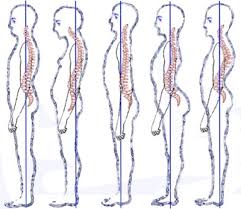 So this is all well and good, but what happens when you add in life? Sitting at the computer, fixing vehicles, washing dishes, caring for children and even sports all put people in a position of repetition in the same motions causing some muscles to over time become over stimulated while others are under stimulated. In addition, our bodies are created for motion. So if our day does not require much motion such as sitting at a desk all day, driving for long periods, etc. trigger points (and other tender points) set into the muscles causing pain and dysfunction.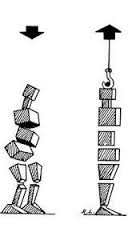 Try to create an awareness in your environment. Place things further away in your office space so that you have to get up to get supplies /throw away trash or adjust your rear view mirror in your vehicle so that you can only see out of it when you are sitting in good posture. When starting a walking program, make sure you add in posture walking. Pull your head up high, stack your major joints and do not forget to engage your core. This is always the best starting place and I don't think that everyone realizes how much our everyday lives factor into our posture and that in a domino effect poor posture can result in dysfunction, pain and injury. How are you stacking up?
Categories: injury prevention, performance, athletic training
/