Shopping Cart
Your Cart is Empty
There was an error with PayPal
Click here to try again
Thank you for your business!
You should be receiving an order confirmation from Paypal shortly.
Exit Shopping Cart
| | |
| --- | --- |
| Posted on March 20, 2018 at 3:50 PM | |
1. We are NOT personal trainers. I know the names sound similar, so they can be easy to mix up. Personal trainers are used to help increase fitness levels of clients. Athletic trainers are responsible for the prevention, evaluation and rehabilitation of orthopedic injuries.
2. We are recognized as a medical profession by the American Medical Association & are mid-level health care providers.
3. We do more than hand out ice and water. While hydration is very important, so is the overall health and well being of each athlete. We make sure that each venue is safe and has an effective emergency plan that includes plans for the spectators as well. We also handle administrative duties such as health forms, budgets, scheduling and other tasks.
4. We work long hours. A majority of events are held during evening and weekend times. We are the first ones there to prepare the athletes and the lasts ones to go home to make sure everyone has been treated and that everything is taken care of before we leave.
5. We love our front row seats! There is no better place to cheer on our favorite teams and athletes.
6. Being an ATC requires a minimum of a masters degree. We are also required to pass a national certification and be licensed within our state ( with the exception of Alaska & California).
7. ATCs work in a variety of settings. It is the most common to see an athletic trainer in a high school, college or professional sports setting. However, now athletic trainers can also be hired to work in physician's offices, the military, physical therapy offices, law enforcement, fine arts and theater.
8. ATCs get just as excited about game day as the athletes! We are there to feel the energy change from an empty venue to the full energy of competition with the athletes we have been working with and preparing for this competition. This is what we work for.
9. Athletic trainers are skilled in manual therapy techniques to prevent injury and recover from injury/competition.
10. We love our job. At times athletic training can be difficult work, but it is also the most rewarding job I have ever had. Athletic trainers are some of the most dedicated people you will ever meet.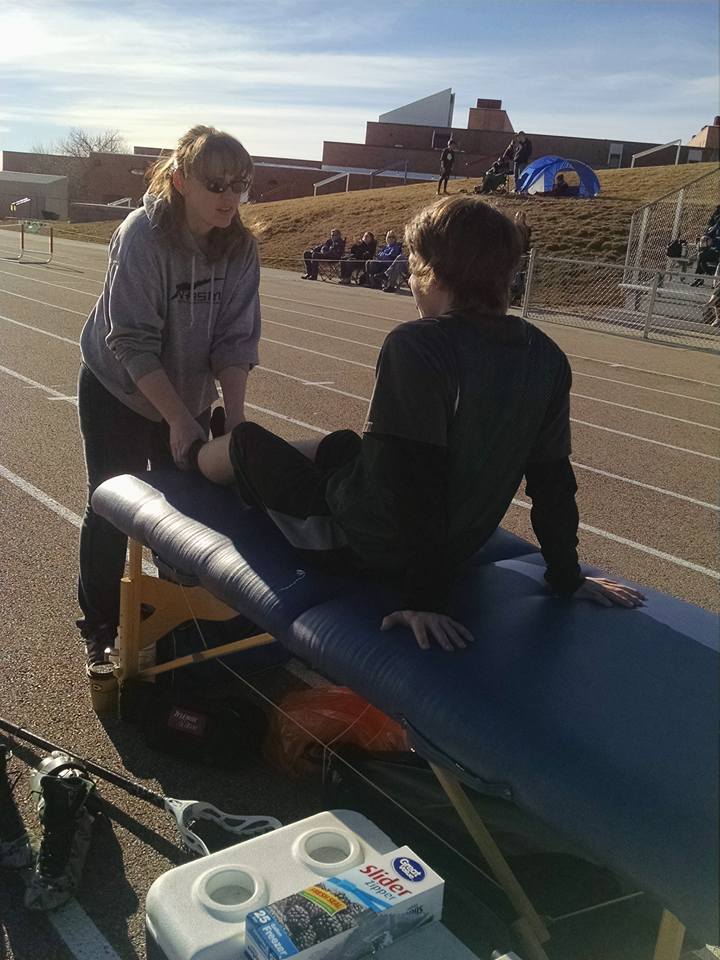 Categories: athletic training
/