Shopping Cart
Your Cart is Empty
There was an error with PayPal
Click here to try again
Thank you for your business!
You should be receiving an order confirmation from Paypal shortly.
Exit Shopping Cart
| | |
| --- | --- |
| Posted on July 9, 2017 at 9:00 PM | |
Do powerlifters need massage and bodywork?  This is a question that does not get visited often and definitely has many view points. I have worked with a large variety of competitive athletes. Some seem to like it and could never go without, while some just don't seem to prefer it. So here are my personal thoughts on how massage and bodywork affect powerlifting performance.
Every person, everybody needs a starting point. Most people can agree that a healthy point would be that of neutral posture. We should be able to stack our kinetic chain as building blocks, in this case, knees over toes, hips over knees, shoulders over hips, and ears over shoulders in the sagittal plane. While in the coronal and transverse planes making sure the knees track between the 2nd and 3rd toes and shoulders are rotated to turn the thumb out. So while static posture is all great and wonderful we (especially competitive athletes) are very dynamic in nature. Not only that, but everything we do all day long is in front of us. We can ergonomically make things better, but we cannot change this. Take into account that some powerlifters have jobs and may be lifting when they are working too. Now we are combating activities of daily living and the possibility of sitting for long periods possibly being at a computer, life stress and followed by the trauma of a workout. Poor posture and myofascial considerations will lead to the cumulative injury cycle. This cycle needs to be broken to keep all points of the kinetic chain working in harmony (joints, muscles & nervous systems).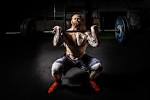 There are many techniques that can be used by your practitioner. These techniques are designed to restore fascia, inhibit overactive muscles, stimulate underactive muscles, restore muscle balance, improve circulation, decrease pain and improve recovery. Overall leading to improved performance. I could probably tell you massage is good for everything. So why would someone not utilize this precious tool?
First time trial and error. Unfortunately, I don't know a great way around this but you have to find someone you trust and can have great communication with. They need to understand your goals for each session. Also, a first session is a starting point for the therapist to just find where the deep issues are and how you respond. So first times are kind of a learning curve for everyone.
Timing. Massage and bodywork needs to be scheduled around workouts and competition. Never get a deep massage right before heavy lifting or competition. This will break down tissues as well as make receptors less responsive, possibly leading to a feeling of weakness or even increased chance of injury. You can still get in a session, just make sure that you both are on the same page so that proper techniques can be used. A pre-event massage can be very helpful,effective and keep you focused, but it won't be deep.
Touch. Some people do not like to be touched for so many reasons from sensitivity, trauma, vulnerability, to being apprehensive of a healing injury. Always communicate with your practitioner what your goals and concerns are and treatment will be adjusted. Consider options like reiki or strain-counter strain, as they are very non-aggressive and work even if you do not like to be touched. If things cannot be adjusted to your level, try a foam roller.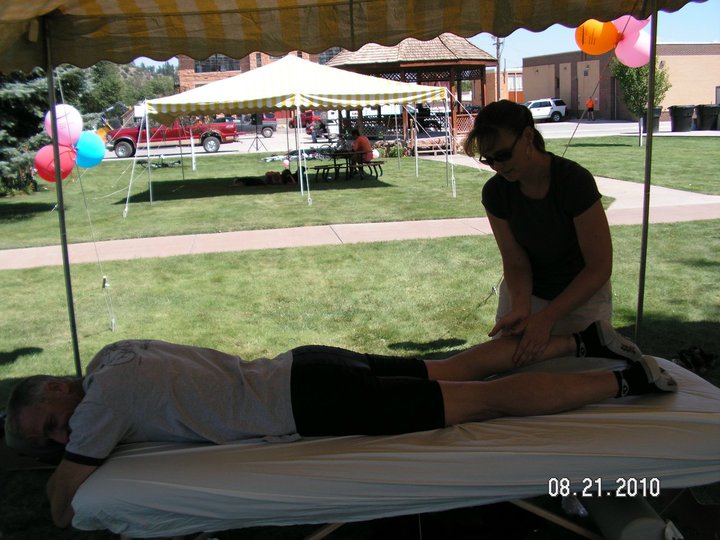 So think of your body as an important tool. This tool is what wins competitions. It needs to be properly used and taken care of. Proper exercise, nutrition, sleep & rest and bodywork are needed to maintain optimum performance. Just as you need the right exercise prescription, healthy nutrients and the proper balance of rest, you also need bodywork that will promote performance in your phase of training. This is why so many athletes take advantage of the massage therapy at the OTC. Because they need it:)
Categories: injury prevention, performance, Massage Therapy
/