Shopping Cart
Your Cart is Empty
There was an error with PayPal
Click here to try again
Thank you for your business!
You should be receiving an order confirmation from Paypal shortly.
Exit Shopping Cart
| | |
| --- | --- |
| Posted on February 6, 2017 at 6:20 PM | |
Many sports require impressive agility. "Agility is the ability to accelerate, decelerate, stabilize and change direction quickly while maintaining proper posture." Some of the top agile sports include American football, handball, gymnastics & boxing just to name a few. I love watching sports that require high levels of agility. The NFL tests agility during their combine to determine explosive power and ability to change direction with 3 cone drill and shuttle run (5-10-5). This is what allows football receivers to catch a football anywhere along the average distance of a two car garage, a gymnast to hurl through space with twists, turns and back again.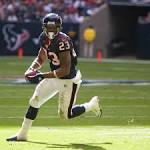 So how do you begin to make your agility noteworthy? This is going to start in exactly the same place as all my other posts--- posture and great muscle balance. Great motion and movement patterns always come from posture and core. When starting a warm up program always include a foam roller plan. Some athletes feel this is a tedious process. Foam rolling large muscle groups, especially those that sit in a short position for long periods of time restores neuromuscular activity to normal. In order to be your best, keep those muscles balanced. If you find a tender spot while using the foam roller hold that spot on the roller for at least 30 seconds or until the tender spot releases. By doing this before your workout you will be able to train with your muscles in better, proper balance, creating healthy movement patterns. Now you are ready to stand tall. Use good posture pulling your head toward the ceiling and pulling your belly button gently toward your spine.

Now that you have properly prepared your body, we are well on our way! Exercises that will enhance agility will include cone drills and ladder drills. Drills like this will begin to provide repetition and body awareness. When starting these drills it can be easy to watch your feet and make sure you are not tripping on the ladder. However, as you gain awareness of your feet, as well as the ladder you can look ahead to where you are going, just as you would in actual competition. It's not as much about watching the foot placement as it is having the confidence of knowing where you are going before you get there. Foot placement is important, making sure you are not crossing (and tripping over) your own feet. All motion needs to come from the core. This means keeping the core engaged and directing the body with the lumbopelvic hip complex. By guiding your body with the core, your extremities will become much more explosive.
For those who keep their feet on the ground with running type sports, drills such as: LEFT Drill, M-Drill, 5-10-5 Drill and the 4 cone drill.  Adding in ladder combinations will be helpful as well including in/in/out/out, side shuffle and backwards in/in/out.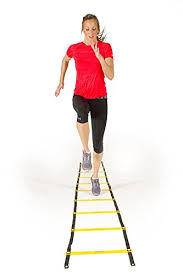 However, some sports don't keep their feet firmly planted such as swimming, gymnastics or pole vaulting. Other drills may need to be included such as tumbling or suspended trampoline tasks that safely reproduce the required movement.
When acquiring improved agility for sport, nothing reproduces the movements you need like playing your sport. However, a few drills can help progress you from beginner to more advanced work. If you are not sure what drills to start with always work on posture and core. Without posture and core your body will not be working at its fullest potential and eventually slow you down.
Make sure to sign in and start your enhanced program today!
Categories: performance, athletic training, injury prevention
/