Shopping Cart
Your Cart is Empty
There was an error with PayPal
Click here to try again
Thank you for your business!
You should be receiving an order confirmation from Paypal shortly.
Exit Shopping Cart
During my sports season, I see many patients/ athletes a day.  Unfortunately, even though this population is strong in many ways they are not immune to this pandemic.  While this virus can be spread to anyone, athletes with asthma are at a greater risk of complication.  Asthma can be common in athletes.  Asthma generally presents with coughing, shortness of breath, weezing and chest tightness usually caused by inflammation in the airway.  Breathing is a good thing, so severe asthma or a severe attack can be life threatening.  
It is always important to remember that if you have been diagnosed by your physician, but have not recently used your inhaler or prescribed medication, you do still have asthma.  These are unusual times right now, but here are some tips to stay active, healthy and out of the hospital.
Call your physician with any questions or concerns you may have.  If you need a new prescription, this may be a good time to make sure it is up to date.
It is always best to be prepared and have a good amount of your medication on hand.
Follow your asthma action plan. This includes avoiding triggers and knowing how to properly use your medication.
Practice social distancing by not gathering with more than 10 people and do not go out and about unless it is necessary.
Keep up with your regular good hygiene program.  Make sure you wash your hands with soap and water. Do not touch your face.  Keep some hand sanitizer on hand.  Make sure to clean and disinfect your home regularly.
Continue your home exercise program.
Eat healthy foods.
Follow current guidelines and precautions set by the CDC ( https://www.cdc.gov/coronavirus/2019-ncov/need-extra-precautions/asthma.html )
Follow current guidelines and precautions set by the Asthma & Allergy Foundation of America ( https://community.aafa.org/blog/coronavirus-2019-ncov-flu-what-people-with-asthma-need-to-know )
I hope everyone is staying healthy and safe.  Hopefully we will all be able to gradually resume our regular schedules soon.  If you have any questions, I am always available to answer.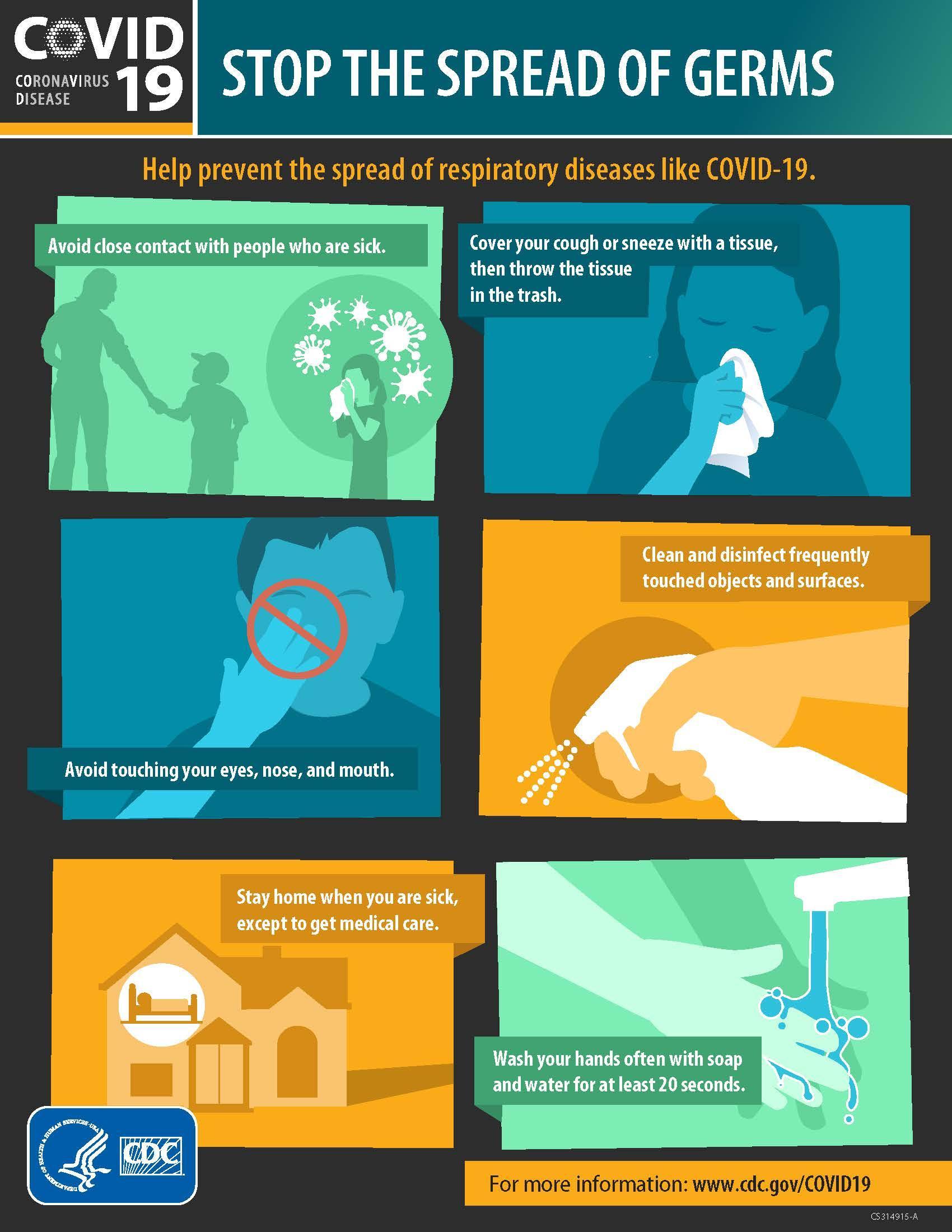 The times they are changing!  Most of us have put our regular schedule aside for the moment to take care of ourselves, our families and our communities.  In the mean time it's important to keep our immune systems strong and our bodies healthy.  While we are at home, we can still keep moving, take our vitamins and eat healthy foods.  Take this time to sincerely enjoy your family and those closest to you.  In the comments let me know how the pandemic has affected you the most.  Here are some helpful tips to stay healthy this season.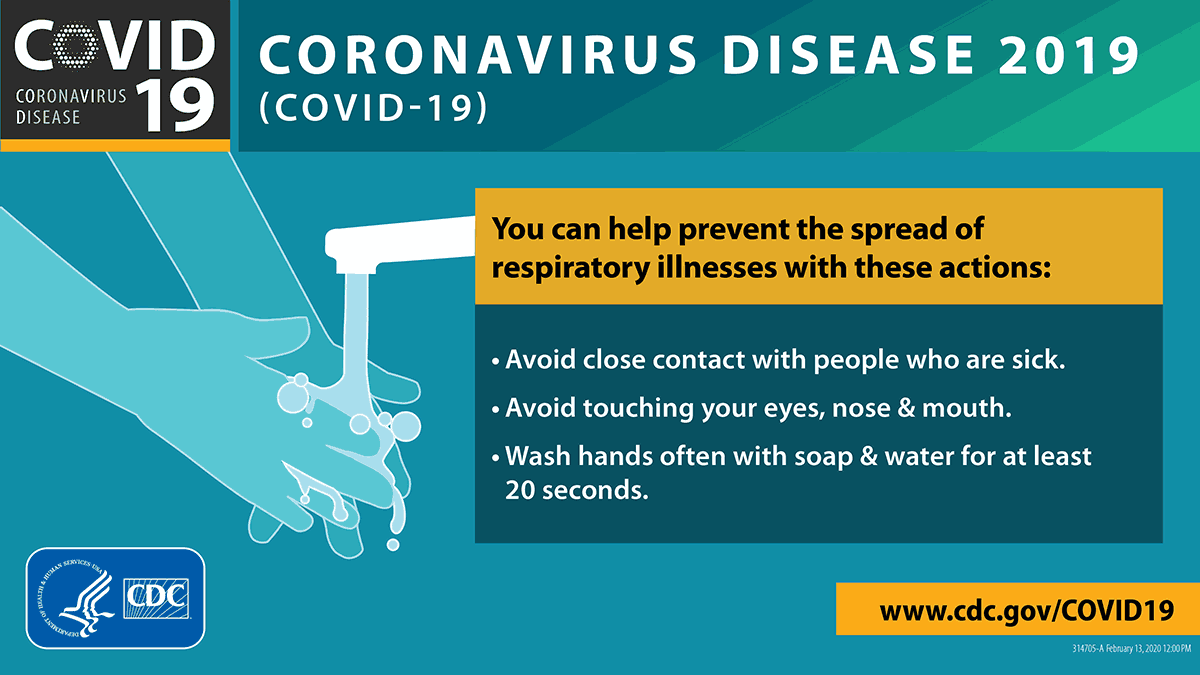 Recovery from all your daily activities keeps us ready for more activity to come. Giving us the ability to play longer and harder. This leads to a few questions. What helps our body recover daily and how do we know we are keeping up? We are not a bunch of bits and pieces, but one unit, one person. For this reason it is important to use a holistic approach to daily recovery. It boils down to refuel, rest and restore. These three things focus on our body's physical, mental and hormonal states, making sure that the reset button has been pushed daily and that we are always ready to go.
We need to refuel our bodies to rebuild and repair after bouts of different intensities of exercise and stress. Refueling means eating meals at regular intervals that include fresh whole foods. These foods should be meeting the general guidelines for active people. This allows the body to repair itself to maintain healthy tissues and can even prevent overuse injuries. Good pre/post activity snack are also recommended as we deplete our energy stores. There is a rhyme and reason to keeping these stores full and ready to go. It does include using a smoothie (from dotFIT) that has the right blend of cals and nutrients, as well as being easy to digest and absorb. Staying properly hydrated helps the body to work better overall but also to prevent dehydration, heat exhaustion and heat stroke.
Do you sleep well at night? Rest is one of the most important factors in recovery and readiness. This is the best time for your brain to process and make sense of everything that has happened during your day. It can literally be like pushing the restart button for all our hormones and regulatory systems. By monitoring our sleep quality and quantity we can make sure we are not just alert, but also mentally sharp and on top of our game. There are many factors that can affect our sleep including pain, travel, or stress.
In order to restore our body, we need to take a look at how we are feeling. Are we stressed? Are we feeling pain? Are we doing things during the day to counter the physical and mental stress such as our self care plan, getting a massage, proper warm up/cool down or seeing the athletic trainer? It's easier to be proactive and have a routine.
I provide online tools to allow you to track and monitor how well you are refueling, resting and restoring your body for recovery. You can then see not only your daily recovery and readiness number, but we can also look at your trends and see if we spot any patterns that can be improved. We can see how the team is recovering as well as the individual. This can be important for athletes that travel often, athletes that are recovering from injury or athletes that are going through some big changes. Anytime you can improve your recovery and readiness, it will give you an advantage, for both you and your team. If you are interested in improving your recovery and readiness for yourself or your team, please give me a call.
1. Improve your muscles. This is probably the same reason most people choose not to lift weights. However, this does not include bodybuilding, unless of course that is your goal. Strength training is the best way to keep and gain strength to pursue your desired activities and maintain proper muscle balance.
2. Improve your posture. Our muscles are connected to our bones to hold us upright to perform daily tasks and activities. Proper posture prevents injury as well as being aesthetic. It holds our confidence and our presence.
3. Improve your cardio. Most people do not think about lifting weights to improve their cardiovascular system. Running is not the only way to improve your cardio endurance. Change up your variables with your weight lifting program and you will see improvement.
4. Improve your flexibility. When weight training is done properly, it will move through your full range of motion, with a slight stretch at the end point. I almost always have better motion after a good workout and you should too.
5. Decrease pain. That is right! Who does not want decreased pain? Many people with pain have dysfunction due to weak muscles causing joints, muscles and other soft tissue to compensate. By increasing your strength and returning proper motion, your pain will be a thing of the past.
6. Increase bone health. Our bones need stimulation to regenerate faster than they break down. Weight training is an excellent way to do this. Weight training has been known to stop osteoporosis and in some cases even reverse it.
7. Goal setting. Having goals provides accomplishments and productive feedback. It does not matter if your are weight training for the olympics or so that you can climb the stairs without falling. Forward progress is always good. Plus if your goals are not reached on time you will know what to change, which is also positive.
8. Happy endorphins. Exercise, including weight training, can stimulate the natural chemicals in our brains that make us feel good. When you get in a funk, make time for the gym and get those happy endorphins working for you to reduce anxiety, depression and stress.
9. Happy body. When your body feels good, so do you. Things move along easier, you are less afraid of activities causing you pain or that you are unable. Feeling able and less stress lets you feel better on the inside and out.
10. Look great. While managing your nutrition is one of the best ways to manage your weight, weight training is what makes you look good. When you shed those pounds you want the muscle underneath to be strong and defined. Losing fat will create a smaller you, but losing fat and increasing your lean mass will give you that fit look you have desired.
Fit Body Shop promotes mechanics, fuel and sport performance.  Athletic health care can really mean a variety of things, as I have worked in several different platforms of sport.  When I work with youth, I love to teach.  Kids are learning what it feels like to be competitive.  Differences between bumps and bruises and actually having an injury.  Most importantly I hope they are learning to take care of their body.  Address those bumps and bruises before they become tendonitis, strains, spurs, calcifications etc.  It may also mean to rest from full participation to heal.  At the youth level they are not paying their bills or earning their next job, but need to maintain their health so that they can pay their bills and find thier next job. 
I have found that the higher the level of competition the higher the break down of the body.  I know that sounds intense, but its true.  Working harder with less recovery time results in dyfunction occuring more frequently.  However, always remember that exercise and sport are supposed to keep you healthy and feeling your best.  So always make sure you focus on mechanics, fuel and sport performance to minimize your chance of injury and keep you performing at your optimal potential.  Here is a breakdown of how I treat the body as a whole unit to make sure you can compete at high levels, while keeping away from the dreaded dysfunction.
Mechanics is top on the list.  How your body moves is highly important to improve and maintain strength, speed and agility.  Most importantly, having good biomechanics is what prevents us from having pain and keeps us injury free.  While movement assessments are a great place to start, treatment and maintenance with bodywork to nervous, fascial and muscular systems is essential!
Fuel.  Always fuel for success!  There is nothing more important to properly recover, rebuild, maintain bodyweight,  and to stay focused and energized.  Always choose a wide variety of whole fresh foods.  While I don't like to ever cut out specific food groups or macronutrients, I do believe that the more specific the goal, the more specific the program.  To fill in any gaps, make sure you find supplements that are third party tested such as dotFIT NSF Certified For Sport products.  These products are tested to be free of both contaminants as well as banned substances, as stated by the world anti doping agency, NFL, NHL, MLB and the NCAA.
Sport Performance is everyone's favorite, right?  Who doesn't want that extra edge over their competitor?  My sport performance not only covers sport specific aspects but also cardio for sport.  This is specialized training designed just for you.  We take your goals and events and add in training that will have you peak at the right time for your goals and events.   I also provide athletic training and injury recovery to bring you back safely and quickly to full participation status.  Always making sure that you are performing at your optimal potential!
Fit Body Shop ~Your one stop, head to toe, body shop.  Specializing in athletic health care.
It is the official possition of Fit Body Shop that we are all one unit, one body, one person.  Our body functions as one being and for a while I have known this but had trouble putting it into words.  I could tell you why if you stubbed your toe, your back hurt, but not always why when I'm working on your shoulder, you can feel down to your toes.
Often I would remind my client that we are all connected.  You cannot seperate any body part and give it to me for the afternoon.  Its not like dropping off your car at the shop.  Well, our body is very well connected.  Not only do muscles and joints directly affect other muscles and joints, but we also have an extremely amazing fascial system.  The fascial system is very detailed connective tissue holding together every cell and system of our body.   It is quickly becoming known as the largest sensory system of the body.  Because it directly touches each system and it is one seamless piece of tissue, it has drastic effects on the body when damaged, traumatized or over stressed.  It can restrict motion, cause nerve pain, stiffness, weakness and muscle imbalance.  This system needs to be treated with myofascial release, a slow, easing treatment that will restore proper tension in all tissues.  I integrate this with other techniques for full recovery.
Just because you hurt in one spot, doesn't mean another area isn't causing the pain or isn't being stressed.  Treat the whole body as it all has to work together.  Mechanics, Fuel & Perform at your optimal potential!
Do powerlifters need massage and bodywork?  This is a question that does not get visited often and definitely has many view points. I have worked with a large variety of competitive athletes. Some seem to like it and could never go without, while some just don't seem to prefer it. So here are my personal thoughts on how massage and bodywork affect powerlifting performance.
Every person, everybody needs a starting point. Most people can agree that a healthy point would be that of neutral posture. We should be able to stack our kinetic chain as building blocks, in this case, knees over toes, hips over knees, shoulders over hips, and ears over shoulders in the sagittal plane. While in the coronal and transverse planes making sure the knees track between the 2nd and 3rd toes and shoulders are rotated to turn the thumb out. So while static posture is all great and wonderful we (especially competitive athletes) are very dynamic in nature. Not only that, but everything we do all day long is in front of us. We can ergonomically make things better, but we cannot change this. Take into account that some powerlifters have jobs and may be lifting when they are working too. Now we are combating activities of daily living and the possibility of sitting for long periods possibly being at a computer, life stress and followed by the trauma of a workout. Poor posture and myofascial considerations will lead to the cumulative injury cycle. This cycle needs to be broken to keep all points of the kinetic chain working in harmony (joints, muscles & nervous systems).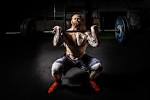 There are many techniques that can be used by your practitioner. These techniques are designed to restore fascia, inhibit overactive muscles, stimulate underactive muscles, restore muscle balance, improve circulation, decrease pain and improve recovery. Overall leading to improved performance. I could probably tell you massage is good for everything. So why would someone not utilize this precious tool?
First time trial and error. Unfortunately, I don't know a great way around this but you have to find someone you trust and can have great communication with. They need to understand your goals for each session. Also, a first session is a starting point for the therapist to just find where the deep issues are and how you respond. So first times are kind of a learning curve for everyone.
Timing. Massage and bodywork needs to be scheduled around workouts and competition. Never get a deep massage right before heavy lifting or competition. This will break down tissues as well as make receptors less responsive, possibly leading to a feeling of weakness or even increased chance of injury. You can still get in a session, just make sure that you both are on the same page so that proper techniques can be used. A pre-event massage can be very helpful,effective and keep you focused, but it won't be deep.
Touch. Some people do not like to be touched for so many reasons from sensitivity, trauma, vulnerability, to being apprehensive of a healing injury. Always communicate with your practitioner what your goals and concerns are and treatment will be adjusted. Consider options like reiki or strain-counter strain, as they are very non-aggressive and work even if you do not like to be touched. If things cannot be adjusted to your level, try a foam roller.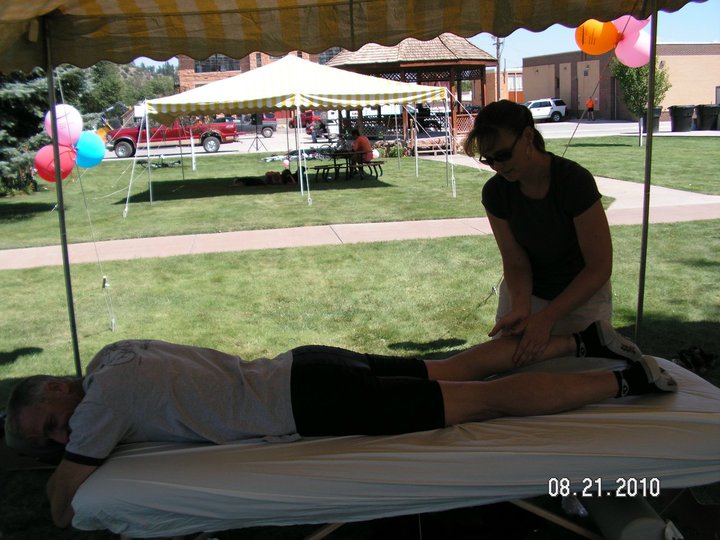 So think of your body as an important tool. This tool is what wins competitions. It needs to be properly used and taken care of. Proper exercise, nutrition, sleep & rest and bodywork are needed to maintain optimum performance. Just as you need the right exercise prescription, healthy nutrients and the proper balance of rest, you also need bodywork that will promote performance in your phase of training. This is why so many athletes take advantage of the massage therapy at the OTC. Because they need it:)
Mallet finger is a common finger deformity, that I just happened to recently experience. I have injured my fingers when I was younger and playing ball, but usually I experienced some pretty intense bruising and swelling without loss of function. That did not happen this time, so needless to say I was in a bit of denial at first.

Mallet finger is a disruption of the extensor tendon (back side of the hand) over the distal interphalangeal joint. When the extensor tendon is disrupted there is no structure left to extend the joint, resulting in a fingertip that does not straighten and remains in a flexed position. This occurs when the joint experiences trauma, forcing the joint into a flexed position and tearing the tendon. This is seen in athletics when a ball hits the ends of the finger tips (a kickball in my case). It can also be common for the tendon to remain intact, but instead to pull away at the bone resulting in an avulsion fracture. If this injury is left untreated, it will heal in the flexed position and cause difficulty with certain activities such as putting on gloves or putting your hand in your pocket.

In general, the treatment process consists of splinting in neutral or hyperextension for 4-8 weeks. Splints can vary depending on your provider. However, if there is an open injury (such as a cut or laceration), the structures may need stitches. Regardless if there is a fracture or dislocation, treatment will start with splinting and if the injury is deemed unstable or splinting options have failed, surgery may be an option.
Now I am not down and out for 4 to 8 weeks. I am not sitting around and hoping for the best. As long as the injury is properly splinted activity can resume as tolerated. Things like my grip strength have decreased because I am now gripping with two fingers and my thumb versus my whole hand which is not an issue until I try to pour from a gallon of milk or swing kettlebells around my waist. I am still working out and only have to modify a few exercises (but there are so many to choose from anyway that there is just not a reason to quit!). Always make sure your healthcare provider and you are on the same page. While many activities can still be maintained, proper modifications will be made based on how many structures were injured and how much grip the activity requires.
So the injury site is splinted, should it be massaged? Well, yes and no. The injured site right at the joint should not be massaged during the early stages of healing, as we need the scar tissue to be the natural glue to hold everything together. In the early stages of healing with the splint on, motion is restricted causing other joints and muscles to compensate. While I do not recommend the finger to be massaged, I very much recommend the hand ( with modification), wrist and upper extremity ( at least up to the shoulder) to be massaged. This will help bring in healing nutrients and keep the muscles balanced from both the trauma and compensation.
After initial splinting has ended, then your healthcare provider will help you to ween out of the splint. It will be determined which activities are ok and not ok out of the splint. Exercises will be given to regain normal motion. If everything goes well, you will avoid surgery. Always ask questions and understand where you are in your healing process. This is what your healthcare provider is for and your fingers are important. Take care!
Many sports require impressive agility. "Agility is the ability to accelerate, decelerate, stabilize and change direction quickly while maintaining proper posture." Some of the top agile sports include American football, handball, gymnastics & boxing just to name a few. I love watching sports that require high levels of agility. The NFL tests agility during their combine to determine explosive power and ability to change direction with 3 cone drill and shuttle run (5-10-5). This is what allows football receivers to catch a football anywhere along the average distance of a two car garage, a gymnast to hurl through space with twists, turns and back again.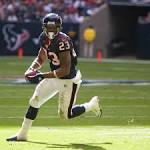 So how do you begin to make your agility noteworthy? This is going to start in exactly the same place as all my other posts--- posture and great muscle balance. Great motion and movement patterns always come from posture and core. When starting a warm up program always include a foam roller plan. Some athletes feel this is a tedious process. Foam rolling large muscle groups, especially those that sit in a short position for long periods of time restores neuromuscular activity to normal. In order to be your best, keep those muscles balanced. If you find a tender spot while using the foam roller hold that spot on the roller for at least 30 seconds or until the tender spot releases. By doing this before your workout you will be able to train with your muscles in better, proper balance, creating healthy movement patterns. Now you are ready to stand tall. Use good posture pulling your head toward the ceiling and pulling your belly button gently toward your spine.

Now that you have properly prepared your body, we are well on our way! Exercises that will enhance agility will include cone drills and ladder drills. Drills like this will begin to provide repetition and body awareness. When starting these drills it can be easy to watch your feet and make sure you are not tripping on the ladder. However, as you gain awareness of your feet, as well as the ladder you can look ahead to where you are going, just as you would in actual competition. It's not as much about watching the foot placement as it is having the confidence of knowing where you are going before you get there. Foot placement is important, making sure you are not crossing (and tripping over) your own feet. All motion needs to come from the core. This means keeping the core engaged and directing the body with the lumbopelvic hip complex. By guiding your body with the core, your extremities will become much more explosive.
For those who keep their feet on the ground with running type sports, drills such as: LEFT Drill, M-Drill, 5-10-5 Drill and the 4 cone drill.  Adding in ladder combinations will be helpful as well including in/in/out/out, side shuffle and backwards in/in/out.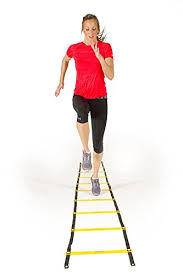 However, some sports don't keep their feet firmly planted such as swimming, gymnastics or pole vaulting. Other drills may need to be included such as tumbling or suspended trampoline tasks that safely reproduce the required movement.
When acquiring improved agility for sport, nothing reproduces the movements you need like playing your sport. However, a few drills can help progress you from beginner to more advanced work. If you are not sure what drills to start with always work on posture and core. Without posture and core your body will not be working at its fullest potential and eventually slow you down.
Make sure to sign in and start your enhanced program today!
One of the best parts of my job is sports massage. Most days athletes are happier to see me as a massage therapist than an athletic trainer. I don't think it has much to do with how uncomfortable treatment can be as much as their mental expectation. Plus, I'm not determining the amount of their participation time with their coach.
I see a large variety of athletes from weekend warriors, runners, high school athletes, college athletes, hockey, rugby, weight & power lifters. The techniques I use are varied and integrated based on client injury, goal and sport. Some injuries are more repetitive in nature and some are just due to contact and direct trauma. I firmly believe that each athlete is one body, one unit, one person and therefore treat the body as a whole. By ensuring that all movement patterns are functional and eliminating even small dysfunctional patterns, injury can heal more quickly or even be prevented.
Massage therapy is a great way to keep your body in check. By providing movement assessments, we can see right away which muscles need to be activated, lengthened, inhibited and integrated. This keeps your body working at its optimal potential.
Don't feel that sports massage will make you soft, even if you are feeling good. Really, you should want to maintain that "feeling good". While maintenance to support your body's health is imperative, it does not mean that your treatment will be specifically relaxing or super comfy. It can still be uncomfortable to release those knots, regain joint motion and strength. It does depend on what the goal of the session is and where you are at in your training program. So talk with your sports massage therapist about movement assessments, past and present injuries, workouts and competitions so that proper techniques can be used at the right time.
By consistently utilizing sports massage, you will be able to maintain health, strength, speed, agility, and dodge potential injury at the same time. Perform at your optimal potential!
https://www.sharecare.com/health/massage-therapy/what-is-sports-massage" target="_blank">Sharecare: Massage therapy
/