Shopping Cart
Your Cart is Empty
There was an error with PayPal
Click here to try again
Thank you for your business!
You should be receiving an order confirmation from Paypal shortly.
Exit Shopping Cart
The times they are changing!  Most of us have put our regular schedule aside for the moment to take care of ourselves, our families and our communities.  In the mean time it's important to keep our immune systems strong and our bodies healthy.  While we are at home, we can still keep moving, take our vitamins and eat healthy foods.  Take this time to sincerely enjoy your family and those closest to you.  In the comments let me know how the pandemic has affected you the most.  Here are some helpful tips to stay healthy this season.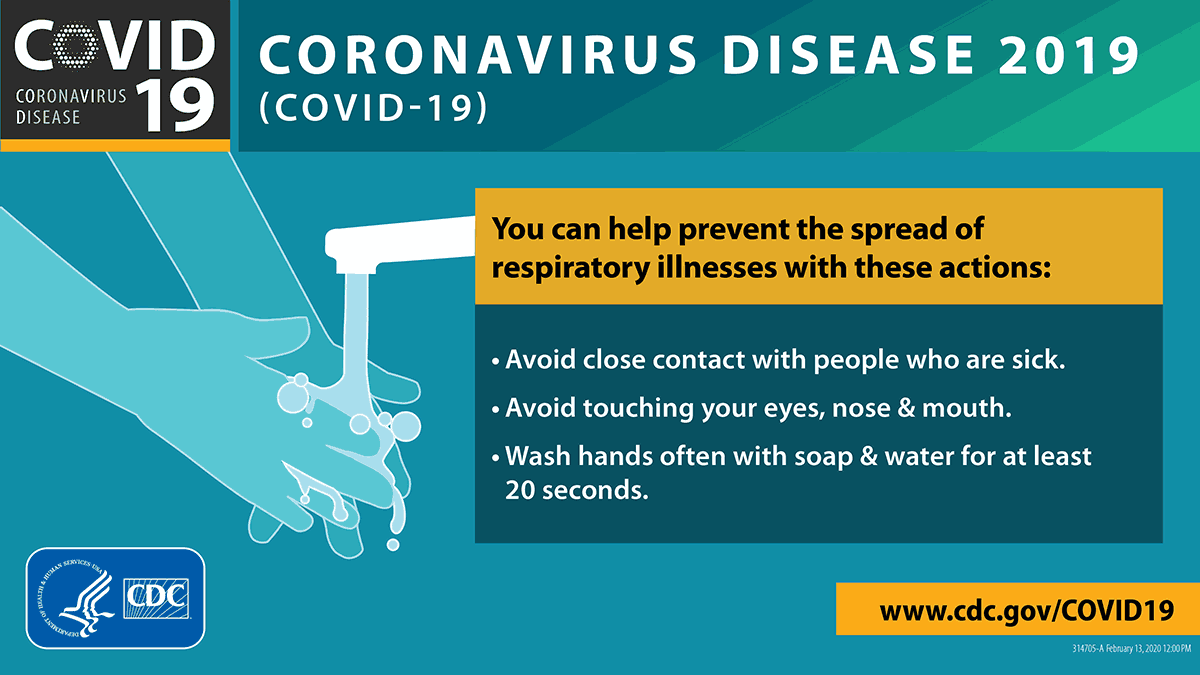 Everyone wants to eat.  Something yummy!  I actually would love to know what your favorite food is?  Please feel free to post it in the comments.  No matter what you are eating, no one wants to feel guilty about eating.  If it is something we need to do, then we should probably make it pleasurable.  I find that as Americans in general, we feel the need to limit our diets and feel its not healthy if we are not eliminating something.  People will try to eliminate fats, carbs, protein (depending on the fad of the day), sugar, cholestrol, meat, plants and on and on.  When you eat this way you have a tendancy to stress about what you are going to eat or rather leave behind so that the guilt does not follow.  Stress does play a role in our overall weight.  In addition, after stressing about not eating whatever it was you left behind at some point you will go back, eat your guilty food and over eat it because you waited so long.  Probably not the best solution if you are trying to make some changes.
I suggest trying to add food into your diet.  Why not?  Be adventurous and try something new.  Add in a veggie a day.  May be try a veggie you have not ever had before.  Try adding in an extra glass of water a day.  Try adding in one piece of fruit.  obvioulsy, don't forget to add in breakfast, dinner and supper.  Skipping meals has never been healthy.  I personally like to snack on fruit and veggies becuase they are crunchy, quench my thirst and are yummy.  One new thing a week or a day is much less irritating than not having your favorite food.  By adding in breakfast or even just an extra fruit you will be on a journey that makes you feel better, crave less processed foods.  If you know what foods are throwing you off track, eat smaller portions and save for a special occasion.
Need some help with ideas for meals and snacks?  Click here to get inspired with recipes.
Let me know your favorite food and if you like the recipes.
1. Fitness assessment. This allows the both the client and the personal trainer to know where the start point is, what needs to be worked on most. Once you have a good start point, then we can more easily determine goals both short term and long term.
2. Correct dysfunctions. Corrective exercise lets us lengthen short tissue, inhibit overactive muscles, stimulate the underactive muscles and integrate the whole body to work properly as it should. Sometimes we have had a dysfunction for so long we don't even notice it until it gets pointed out or after it becomes painful. But correcting the imbalances will prevent injury and support your goals.
3. Program designed for your goals. Every goal has its own solution. Moving more and eating less is a great philosophy to start losing weight, but think about adding specific programming to that. You would be of fire! Endurance, Strength, Hypertrophy all have seperate programming, so once you have your goals set your personal trainer can design a program that will lead you safely and effectively to your goal.
4. No plateau. Hitting a plateau can really be a tough one to go through. However, there are ways around the dreaded plateau. By using the Optimum Performance Training Method™ we can change the variables that your body quickly gets used to. By using a varied system the body will always have to change and adapt.
5. Online provides easy convenient scheduling. Scheduling is always an issue when it comes to working out. Look at your schedule, see what times will be best for you and schedule your workout! By using the programming and videos provided, you can get a professional workout anytime of the day.
6. Online provides training at a location of your choosing. I love to work with everyone, but I just can't be everywhere. So if you are not a member where I work, this is no longer a problem. You can work out at home or any gym of your choice, with my professional programming. This can also keep drive time down.
7. Personal trainers keep you on track. By finding your starting point and having realistic goals we can keep you on track. If you are not meeting your goals we always have a solution. By monitoring your exercise programming and logged nutrition we can easily find what needs to be tweaked instead of playing the guessing game. No need to quit, because its not working!
8. Personal trainers are a great way to stay accountable. If you don't have anyone to report to about how the program is going, it can be easy to let it slide to the back burner. By checking in and having someone you can ask your questions to, you will much more likely to stick to the program.
9. Personal Trainers are mythbusters. There is so much information out there that it can be super difficult to sift through it all, know what pertains to you, what is unimportant and mostly the information that just is not true. It's nice to have someone by your side that can keep you on the right path and keep your eye on the prize. Myths can easily help you sabotage your goals without you even knowing.
10. Personal trainers are awesome! Yup, I said it! Personal trainers are awesome.  It is just always great to have someone in your corner believing you can do things that are out of your comfort level. Things you may be were not sure could be possible. You have to be dedicated and committed, but I don't let your self doubt in for a second. You can do this, I know you can!!
1. Improve your muscles. This is probably the same reason most people choose not to lift weights. However, this does not include bodybuilding, unless of course that is your goal. Strength training is the best way to keep and gain strength to pursue your desired activities and maintain proper muscle balance.
2. Improve your posture. Our muscles are connected to our bones to hold us upright to perform daily tasks and activities. Proper posture prevents injury as well as being aesthetic. It holds our confidence and our presence.
3. Improve your cardio. Most people do not think about lifting weights to improve their cardiovascular system. Running is not the only way to improve your cardio endurance. Change up your variables with your weight lifting program and you will see improvement.
4. Improve your flexibility. When weight training is done properly, it will move through your full range of motion, with a slight stretch at the end point. I almost always have better motion after a good workout and you should too.
5. Decrease pain. That is right! Who does not want decreased pain? Many people with pain have dysfunction due to weak muscles causing joints, muscles and other soft tissue to compensate. By increasing your strength and returning proper motion, your pain will be a thing of the past.
6. Increase bone health. Our bones need stimulation to regenerate faster than they break down. Weight training is an excellent way to do this. Weight training has been known to stop osteoporosis and in some cases even reverse it.
7. Goal setting. Having goals provides accomplishments and productive feedback. It does not matter if your are weight training for the olympics or so that you can climb the stairs without falling. Forward progress is always good. Plus if your goals are not reached on time you will know what to change, which is also positive.
8. Happy endorphins. Exercise, including weight training, can stimulate the natural chemicals in our brains that make us feel good. When you get in a funk, make time for the gym and get those happy endorphins working for you to reduce anxiety, depression and stress.
9. Happy body. When your body feels good, so do you. Things move along easier, you are less afraid of activities causing you pain or that you are unable. Feeling able and less stress lets you feel better on the inside and out.
10. Look great. While managing your nutrition is one of the best ways to manage your weight, weight training is what makes you look good. When you shed those pounds you want the muscle underneath to be strong and defined. Losing fat will create a smaller you, but losing fat and increasing your lean mass will give you that fit look you have desired.
I know that starting fresh is always a state of mind, but ringing in the new year feels so good.  I have been working to clear out the old clutter from last year to start 2017 as simple as possible.  I definately have things I wish to accomplish this coming year and setting these goals now can be very important.
You don't have to be big into setting a new year's resolution, but taking some time to reflect on where you have been, where you are and where you would like to be is always a good place to start.  Once you decide on the direction you need to go, get out that pencil and paper.  Let's go old school and write down those goals.  This makes it official and much more real.  Once you have specified a goal for the year, then write down why this goal is important to you.  Why is this your goal and what does it mean for you?  Next, decide how you are going to meet this goal.  I know this seems like a lot of writing, but it IS worth it!  You may need some help with this part as it helps determine the path you will need to follow in order to meet your goals a year from now.  It will include smaller goal setting, how to overcome daily challenges and creates an actual plan for you to follow.  At this point, don't be afraid to ask questions, may be even debunk some myths that may be holding you back.
Place this paper in a place where you will see it everyday.  These are goals that should not be placed on the back burner, but focused on everyday.  If habits need to be changed in order to reach these goals then you will need these reminders.  Reminders that there is a point and something bigger than just this moment.
I recently heard a quote that I quite like. "Don't worry about what you eat between Thanksgiving and Christmas.  Worry about what you eat between Christmas and Thanksgiving."  I find this to be so relavant and important not just for eating but for most anything we need to accomplish.  We are not going to have perfect days and things come up to throw us for a loop sometimes.  Its really not a big deal.  However, during the long haul, for the majority of the time stay focused, see your goal and go get it!  You are the change you wish to see.
Soost Outdoor Fit Biz wishes everyone a safe and healthy holiday season.  If you have any questions on how to set your goal for the upcoming year regarding weight loss, health, fitness or sport performance do not hesitate to contact me.
I suppose as a sales person, I should say "Why, of course you do!".  But here is the scoop and what is involved in a vitamin.
Most people, if they are eating a variety of whole foods (especially home grown or farmer's market) and exercising regularly should be getting vitamins and minerals from their food.  However, not everyone fits into this category.  If you are working on weight loss, it is important to create a calorie deficit.  By moving more and eating smart, you will start to lose weight.  Until you reach your maintenance goal, you will need to fill in the nutritional gaps with a supplement.  
Growning children also require time,energy and lots of nutrients.  It can be difficult to keep up with the needs of a growing child and to fill the gaps supplement will be needed.
If you are very active or an athlete, you deplete nutrients more quickly and will need a multivitamin to fill in any gaps you may have.
Please remember that not all supplements are created equal.  One of the biggest issues I see with supplements is the ability to be absorbed and utilized by the body.  Often times companies cut corners to save money.  This causes the supplement to be either broken down at an improper time, not at all or with improper dosages.  With nutrients not being absorbed at the right time, in the right place, your money literally gets flushed down the toilet.
Dotfit provides every person with a screening process as well as a product guide so there is access to all your supplement questions.  By using scientific testing, all products can be used together with out over lapping or canceling out any supplements.  Random vitamins and minerals are not crammed into one pill with hope for the best.  No, they know what works well and what does not via scientific testing so that you get the most out of your supplement.  Also, most of Dotfit products are third party tested.  This not only means that what is on the label is exactly what is in the bottle, but also means that they are tested to be free of contaminants and banned substances.
While getting your vitamins and minerals from whole foods is always your best choice, there are also several reasons you may also have a nutritional gap to fill.  Fill this gap with a quality product specifically designed to do what it says, in the dosages and potency required.  Cheaper does not always mean better.  Shop dotFit!
I love the research and finding what's all the buzz in the fitness world.  But WHOA! There is so much out there.  I love to try new things and new recipes, but overwhelming is an understatement.
When it comes to food, I have grown it, cooked it, eaten it.  I have had classes, continueing education and participated with athletes on different diets.  So what's the best?  Mediterrainian, Paleo, grapefruit, yes carbs, no carbs, vegitarian, vegan?  I had to remind myself, this blog is not about complex counting, picking and choosing.  It does not matter what name you choose to give your diet, you just have to keep it simple.
Eat real food.--When you shop, buy whole food from the produce and meat departments.
Cook your own food.--This may sound daunting to some, but some of the best food you will ever eat are super simple recipes that you make yourself.
Read labels & pay attention to what you are eating.--Once you start realizing the things that make you feel bad after you eat them, you will want to make sure you don't eat them as often.  Comparing things like total calories, protein, carbs and sodium will help you make better overall choices.
Remember that protein, carbohydrates and fats are all nutrients that keep your body running in tip top shape.  Please do not choose to eliminate any of them from your diet.  They have a specific function that is important to your health.  If you are checking out different diet plans and one says to stay away from any of these nutrients, it is time to raise the red flag.  Most programs will recommend 40% protein, 40% carbs and 20% fat.  However, high level athletic goals may require some tweaking to reach max performance.  Some people will prefer a little more protein while others may need a few more carbs.  Regardless of your goals, your program will vary around this percentage system without cutting nutrients out.
By keeping things simple you can eat, you can snack and you can do it without much thought or effort, while maintaining your health.
Time to fuel your athletic development! How do you know how much energy you burn each day?  How do you know if you are matching this with your food intake?  While there are several variables to be super specific, there is some great technology out there that can really be helpful in taking all the guess work out.
It takes much energy to train, compete and rebuild.  It is important to know how well you are refueling your systems to rebuild damaged tissues as well as maintain energy stores for the following day.  When you register through me on dotFit, we can accurately calculate your calorie demands.  By logging your food daily and accounting for timing and amount of food intake, we can clearly see what may need to be modified to keep your calories, protien, carbs and fats working for you and not against you.
In addition to seeing your calories, protien, carb and fat ratios, you will also have access to menues, shakes, protien bars and boosters that are all certified to be NSF safe.  You will be able to check up on things like sodium, cholesterol and sugar intake.  Managing your nutrition should not be difficult, but you should definately be aware.  Always fuel your body to meet your demands.  This progam enables you to effortlessly do just that. 
In order to fuel your athletic development you will need to:
Set proper nutritional goals.  This means that while everyone needs to know their starting point, in order to get to the end point each program will be tweeked just a little bit differently.
Always log your nutrition.  This provides accountability but also lets us see how close we are to our target.  Make sure to note the time as well as the amount.  You never know what tweeks will help the most and sometimes its just the timing.
Choose your foods carefully.  The more demands you place on your body the more you will want to make sure you are feuling it with high quality nutrients.  Foods that are nutrient dense are always a good choice like nuts, avacados, fresh fruits and veggies.
Download the app right to your phone so you have quick easy access where ever you are.
Fuel your athletic development! Use dotFit to stay on track, meet your goals and stay accountable.  Remember the NSF certification is not only to show that this is a top product but is a product that you can take safely.
We are all looking for the safest way to stay active, to meet our health and fitness needs. While we cannot prevent every injury, there are a few things that can be integrated into our work out program to steer us closer to health.
Our posture is super important when looking at injury prevention. When we do not have optimal posture we do not have optimal movement patterns. This can lead to overuse injuries such as tendinitis. Incorporating exercises that counter act activities of daily living can help to straighten us up.
We were created to do everything in front of ourselves. We end up hunched over our computers, crouched over our kids or straining our necks forward for a better look. These are everyday tasks that wear on us, but cannot be avoided. To counter act all we do, it is important to find exercises that open up our bodies, let us stand tall and most importantly, take in a beautiful breath. Exercises might include reverse flies, hip extension, back extension or standing Y T I's. This will help to activate understimulated areas while stretching out tight, overactive areas.
Massage therapy is also a great way to combat poor posture. By opening up our shoulders and hips, we can have better overall alignment and prevent many types of injuries.
We cannot prevent all injuries, but there are things we can be aware of. By focusing on our posture we eliminate poor movement patterns, breathe more effectively and create more possitive energy.
The changing of seasons always makes me want to start new. Fresh.  Its a great time to reevaluate and make sure I am on the right track.  Even though this is one of the busiest seasons, its a great time to make sure you are on the right path to increased health and fitness.
Have you ever had weight goals and either just didn't know where to start or started but it didn't really go the way you thought it would?  I can tell you this is the easiest program out there.   When making a serious change in your life there are many factors that play a part in how well it works, how healthy it is and how long it lasts.  This program provides everything you need in order to be succesful.
Nutrition is very important.  Before we decide how to fuel your body we need to realize what it needs.  By filling out the questionnaire we are able to determine how many calories you burn per day.  In order to safely loose one pound per week, an energy deficate needs to be created.  By logging your nutrition we are able to see where changes need to be made.  Remember we all eat and we eat what we like so be honest and remain accountable.  This is the only way we can make accurate changes.  They don't always have to be as drastic as you think.
When it comes to exercise, too much, too little, exercise choice all come into play.  Increasing your activity should provide you with healthy results.  This is why is can be important to find a professional that can help guide you to your goal.  All programs are created by me after finding your current health status.  You will have access to this progam at any time and available to you on any device.  You can print it out or just bring your phone with you (like I do).
When starting a new program and creating that energy deficite that I mentioned earlier, there is often times gaps in the nutrition.  In order to fill in these gaps it is best to use supplementation until you have reached your goal.  When you are starting out, it may be helpful to have the LeanPak90 handy.  It includes a weight loss planner to help keep you on track, a 30 day supply of weightloss and liver support, carb repel and thermaccel.
Its time. Now is the time to eat better, move more, lose weight & feel great!
/