Shopping Cart
Your Cart is Empty
There was an error with PayPal
Click here to try again
Thank you for your business!
You should be receiving an order confirmation from Paypal shortly.
Exit Shopping Cart
Recovery from all your daily activities keeps us ready for more activity to come. Giving us the ability to play longer and harder. This leads to a few questions. What helps our body recover daily and how do we know we are keeping up? We are not a bunch of bits and pieces, but one unit, one person. For this reason it is important to use a holistic approach to daily recovery. It boils down to refuel, rest and restore. These three things focus on our body's physical, mental and hormonal states, making sure that the reset button has been pushed daily and that we are always ready to go.
We need to refuel our bodies to rebuild and repair after bouts of different intensities of exercise and stress. Refueling means eating meals at regular intervals that include fresh whole foods. These foods should be meeting the general guidelines for active people. This allows the body to repair itself to maintain healthy tissues and can even prevent overuse injuries. Good pre/post activity snack are also recommended as we deplete our energy stores. There is a rhyme and reason to keeping these stores full and ready to go. It does include using a smoothie (from dotFIT) that has the right blend of cals and nutrients, as well as being easy to digest and absorb. Staying properly hydrated helps the body to work better overall but also to prevent dehydration, heat exhaustion and heat stroke.
Do you sleep well at night? Rest is one of the most important factors in recovery and readiness. This is the best time for your brain to process and make sense of everything that has happened during your day. It can literally be like pushing the restart button for all our hormones and regulatory systems. By monitoring our sleep quality and quantity we can make sure we are not just alert, but also mentally sharp and on top of our game. There are many factors that can affect our sleep including pain, travel, or stress.
In order to restore our body, we need to take a look at how we are feeling. Are we stressed? Are we feeling pain? Are we doing things during the day to counter the physical and mental stress such as our self care plan, getting a massage, proper warm up/cool down or seeing the athletic trainer? It's easier to be proactive and have a routine.
I provide online tools to allow you to track and monitor how well you are refueling, resting and restoring your body for recovery. You can then see not only your daily recovery and readiness number, but we can also look at your trends and see if we spot any patterns that can be improved. We can see how the team is recovering as well as the individual. This can be important for athletes that travel often, athletes that are recovering from injury or athletes that are going through some big changes. Anytime you can improve your recovery and readiness, it will give you an advantage, for both you and your team. If you are interested in improving your recovery and readiness for yourself or your team, please give me a call.
It may be a bit odd that I really don't like coffee.  I grew up with the smell of it every morning.  I was a Minnesota farmgirl, and we always had coffe breaks.  It was best to have coffee breaks at Grandma's, becuase she would also have "a little lunch" like a brownie or some sort of a bar to snack on with the coffee.  As a youngster I passed on the coffee, but delighted in the treats.  Now as an adult living in Wyoming, I am just finding out about a Swedish tradition called Fika.   
Fika means coffee break.  To just have a delightful warm beverage and socialize with people you want to talk to is just good for the soul.  So I have decided to create my  own version of fika.  I am learning how to make coffe, again, providing snacks of all sorts and inviting you to come.  This is a great time for me to catch up with you, for you to ask me any questions.  Its a good time to get recipes and food ideas from me.  Gain new ideas for your coffee. Bring a friend and enjoy.  I am not a coffee shop so you will have to excuse my trial and error, but I do hope to have some good recipes as well as feature some good snack places in town.
Always remember that you cannot pour from an empty cup, so follow me on Facebook to find out when the next Fika will be and what wonderful snacks will be available.  You are important, and taking care of your body, mind and spirit is a necessity.
If the weather is starting to bring on some spring fever and you are interested in adding coffee to your smoothie, try this.  Don't forget to post in the comments, how you like your coffee best.
Fall sports are officially underway! It is so exciting starting fresh and getting back to the grind. But fall sports can bring some risks as well. Regardless of your athletic level, you need to make sure you are prepared. This season can bring rugby, football, soccer, golf, volleyball and others. Many outdoor sports and some indoor as well. Here is what needs to be on your list to have a healthy, strong and fun season.
1. Make sure your physical is updated with your physician. You may feel this is only for youth athletes, but getting a physical can prevent many difficulties before they are an issue and many times before you realize there may be a problem. Everything from heart issues and kidney function to diabetes. It has saved lives.
2. Drink water and stay hydrated. Regardless if you are practicing indoors or out, a minimum of 8 glasses of water a day is needed to be consumed. This is pretty general and needs to be tweaked individually by location and how much you sweat. Your best bet is to ( in addition to the 8 glasses) weigh yourself before and after each workout. Drink one cup of water for each pound lost. This will prevent dehydration during warm weather, prevent heat illness and keep your body ready the next day's workout.
3. Know when to also drink electrolytes. Water keeps you hydrated and is very important especially if you have been in the heat or working out for less than an hour. However, if you have been working out in practice or competition for more than an hour at one time you need to replenish electrolytes. There are several drinks to choose from and each is formulated just a bit different. Some can cause stomach upset, so there could be some trial and error till you find a drink that meets your need. Or just drink what your athletic trainer is serving that day!
4. Timing of meals can be important. I am not talking about what you should eat right before competition but making sure you are refueling for the next day. By eating within an hour after your workout you can replenish your energy stores for your workout the next day. This allows you to perform with the same effort each day. In addition this also allows your body to make sure there are enough building blocks available to repair any damage (microtears) from your workout. This can prevent overuse injury.
5. 7 hours of consecutive sleep. This is an average of what most people need and for competing athletes it is very important. Having a set sleep schedule puts your body in a functioning rhythm and allows your body to reset, refresh and heal from the the day before. It helps the brain to function properly. When we get out of the proper rhythm, fatigue can set in at the most inappropriate times. This especially important for those athletes that travel long distances, across times zones or have long flights that can also cause jet lag.
I hope everyone is ready for their upcoming season. Stay healthy! Be Strong & have FUN:)
I have been seeing much chatter about the topic of icing injury lately. Being an athletic trainer for several years, I am probably pro icing as well as the whole R.I.C.E. principle. I have blogged about R.I.C.E. in the past for acute care. But of all the things I have seen, I will always remember being a student athletic trainer at the high school level. One of the boys basketball athletes had a moderate ankle sprain. Our protocol was R.I.C.E., but as I have his swollen ankle elevated and activated the Cryocuff, the coach comes in and tells this athlete to "put a warm sock on it and walk it off!" All I could think at the time was "Man is he off his rocker! Good thing the trained ATs are here!"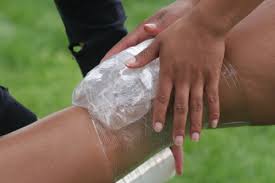 So am I (or you) practicing evidence based medicine? Was the coach off his rocker or smarter than the medical professionals I learned from? Here's the scoop!
I first learned of the inflammation process (and the histology of it) in college. Every place I have ever studied, has emphasized to enhance the body's own healing process, create a positive environment for your body to heal itself. Inflammation is the first response your body produces when something is wrong and healing needs to begin. It is generally marked by redness, swelling and pain. It has two main purposes 1) to tell you to stop (so you do not cause any further damage and inflammation) and 2) to send healing chemicals your body needs to begin repair. No one wants to stop this process, nor can we.
Cryotherapy is a modality of cooling the body using various forms of water ( and ice).    It causes vasoconstriction as well as acts as an analgesic.  Just like any other modality, it is best to understand how it works as well as indications vs contraindications.  Using different forms requires different variables.  Different forms can consist of an icebath, real ice vs chemical ice or a machine like the Game Ready or Cryocuff.  Timing of each will depend on the body part being treated, the stage of the injury and the form of cryotherapy being used.
I have not personally seen any athlete directly harmed from this modality, but you do need to be cautious as I have heard of athletes that have had cold placed over superficial nerves. That is not really a good idea. I have also heard of cases where tissue damage was avoided due to the use of cold modalities.
Ice is not a cure and does not prevent injury. It reduces symptoms so that we can break the pain/swelling cycle and move forward in the therapy and healing process. I don't doubt that ice can be overused in a busy athletic training room, but we all know that the inflammation will not resolve until the source of the inflammation is removed regardless if it is trauma, allergy or poor mechanics.
Use ice as needed to relieve the symptoms of inflammation. I was not able to find any modality that stops the inflammation process and I do feel that managing a situation to relieve pain or excessive swelling is treating an injury responsibly. While the body is amazing, we do need to be responsible and not let inflammation get into small extremities/digits due to gravity, enhancing further soft tissue damage. When treating an injury or working on increasing your performance do not be afraid to find the science of that particular modality. See what the research says. Most modalities need to be used responsibly and as a tool to assist recovery. These modalities on their own or not within the specified parameters for the timing and injury type will not be as productive. Balance is always necessary.
 
It is no secret, movement is my favorite. I have been studying it for 20 years. Movement is amazing. It can be easy. It can be difficult. It can cause pain or completely relieve it. Through the study of motion, I have seen connections, that while staring me in the face, I couldn't always understand.
My most recent adventure has taken me to California. It's been so long since I have traveled much, that this was a wonderful journey for me. I have been watching health care, sport performance and the general art of human movement evolve. Our vision seems to be starting to expand in a positive way. I have been on a path of investigating better methods of reducing pain, promoting proper mobility and just having better outcomes regardless of goal. Some of this comes from working with my son, who has seen several doctors that were stumped, stuck and were completely unsure, unable to help him to reach his goals. It's just hard to hammer in a nail when all you have is a screwdriver. I then came across thehttps://www.anatbanielmethod.com/about-abm/neuromovement-2" target="_blank"> Anat Baniel Method Neuromovent®. She is able to use her techniques for special needs children, elite athletes, aging adults and those with pain. Getting the chance to meet her and learn from her was amazing.
I always find it interesting how disconnected we all are. Disconnected from others, but also from ourselves. As I work with clients I bring about awareness to their body and oftentimes remind them that they are one body, one person, one unit. Just as I remind my clients that you cannot separate your joints and extremities from the rest of your body, Anat reminds us the same is true for the brain. You cannot separate your brain from your body or vice versa. One cannot exist without the other.
When I work with clients, a great place to start is getting in your 10,000 steps a day. I remind them it is not just about the steps and random uncontrolled movement. As I take my client around the track, we focus on movement with purpose. We pull our head to the ceiling, putting our ears in alignment with our shoulders. We hold our shoulders back so the weight of the world does not hold us back. We focus on our core, making sure that it is engaged. Ensure the back is not painful and that we are propelling our bodies from our core and hips, then through the extremities. We are always so focused on the world around us, that we often put the motion of our body on autopilot. I will have a client perform a movement and require them to feel it. Simple motion to bring everything back in from the universe. My clients want to stretch or use certain mechanics ( which can be important) but at this moment I want them to feel the movement. To feel their spine, their ribs, their scapula and their breathing. This is and has been very challenging for many of my clients. As we focus on our motion we can provide information to our brains as to what is going on inside our body. The outcome has the potential to be incredible!
These movements are different from exercise because their purpose is different. Therefore it can also be integrated into any program you are currently using. Certain forms of manual therapy will help with this awareness and help to bring about improved, more efficient motion. Once the brain has become aware of pain/dysfunction that should not be disregarded, it can be easily changed. This healing power is found within us, by treating our body as one whole unit.  The way we choose to move, to exercise, to train and how we integrate it all together will create how our goals fall into place.
Fit Body Shop promotes mechanics, fuel and sport performance.  Athletic health care can really mean a variety of things, as I have worked in several different platforms of sport.  When I work with youth, I love to teach.  Kids are learning what it feels like to be competitive.  Differences between bumps and bruises and actually having an injury.  Most importantly I hope they are learning to take care of their body.  Address those bumps and bruises before they become tendonitis, strains, spurs, calcifications etc.  It may also mean to rest from full participation to heal.  At the youth level they are not paying their bills or earning their next job, but need to maintain their health so that they can pay their bills and find thier next job. 
I have found that the higher the level of competition the higher the break down of the body.  I know that sounds intense, but its true.  Working harder with less recovery time results in dyfunction occuring more frequently.  However, always remember that exercise and sport are supposed to keep you healthy and feeling your best.  So always make sure you focus on mechanics, fuel and sport performance to minimize your chance of injury and keep you performing at your optimal potential.  Here is a breakdown of how I treat the body as a whole unit to make sure you can compete at high levels, while keeping away from the dreaded dysfunction.
Mechanics is top on the list.  How your body moves is highly important to improve and maintain strength, speed and agility.  Most importantly, having good biomechanics is what prevents us from having pain and keeps us injury free.  While movement assessments are a great place to start, treatment and maintenance with bodywork to nervous, fascial and muscular systems is essential!
Fuel.  Always fuel for success!  There is nothing more important to properly recover, rebuild, maintain bodyweight,  and to stay focused and energized.  Always choose a wide variety of whole fresh foods.  While I don't like to ever cut out specific food groups or macronutrients, I do believe that the more specific the goal, the more specific the program.  To fill in any gaps, make sure you find supplements that are third party tested such as dotFIT NSF Certified For Sport products.  These products are tested to be free of both contaminants as well as banned substances, as stated by the world anti doping agency, NFL, NHL, MLB and the NCAA.
Sport Performance is everyone's favorite, right?  Who doesn't want that extra edge over their competitor?  My sport performance not only covers sport specific aspects but also cardio for sport.  This is specialized training designed just for you.  We take your goals and events and add in training that will have you peak at the right time for your goals and events.   I also provide athletic training and injury recovery to bring you back safely and quickly to full participation status.  Always making sure that you are performing at your optimal potential!
Fit Body Shop ~Your one stop, head to toe, body shop.  Specializing in athletic health care.
Do powerlifters need massage and bodywork?  This is a question that does not get visited often and definitely has many view points. I have worked with a large variety of competitive athletes. Some seem to like it and could never go without, while some just don't seem to prefer it. So here are my personal thoughts on how massage and bodywork affect powerlifting performance.
Every person, everybody needs a starting point. Most people can agree that a healthy point would be that of neutral posture. We should be able to stack our kinetic chain as building blocks, in this case, knees over toes, hips over knees, shoulders over hips, and ears over shoulders in the sagittal plane. While in the coronal and transverse planes making sure the knees track between the 2nd and 3rd toes and shoulders are rotated to turn the thumb out. So while static posture is all great and wonderful we (especially competitive athletes) are very dynamic in nature. Not only that, but everything we do all day long is in front of us. We can ergonomically make things better, but we cannot change this. Take into account that some powerlifters have jobs and may be lifting when they are working too. Now we are combating activities of daily living and the possibility of sitting for long periods possibly being at a computer, life stress and followed by the trauma of a workout. Poor posture and myofascial considerations will lead to the cumulative injury cycle. This cycle needs to be broken to keep all points of the kinetic chain working in harmony (joints, muscles & nervous systems).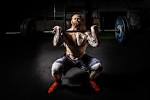 There are many techniques that can be used by your practitioner. These techniques are designed to restore fascia, inhibit overactive muscles, stimulate underactive muscles, restore muscle balance, improve circulation, decrease pain and improve recovery. Overall leading to improved performance. I could probably tell you massage is good for everything. So why would someone not utilize this precious tool?
First time trial and error. Unfortunately, I don't know a great way around this but you have to find someone you trust and can have great communication with. They need to understand your goals for each session. Also, a first session is a starting point for the therapist to just find where the deep issues are and how you respond. So first times are kind of a learning curve for everyone.
Timing. Massage and bodywork needs to be scheduled around workouts and competition. Never get a deep massage right before heavy lifting or competition. This will break down tissues as well as make receptors less responsive, possibly leading to a feeling of weakness or even increased chance of injury. You can still get in a session, just make sure that you both are on the same page so that proper techniques can be used. A pre-event massage can be very helpful,effective and keep you focused, but it won't be deep.
Touch. Some people do not like to be touched for so many reasons from sensitivity, trauma, vulnerability, to being apprehensive of a healing injury. Always communicate with your practitioner what your goals and concerns are and treatment will be adjusted. Consider options like reiki or strain-counter strain, as they are very non-aggressive and work even if you do not like to be touched. If things cannot be adjusted to your level, try a foam roller.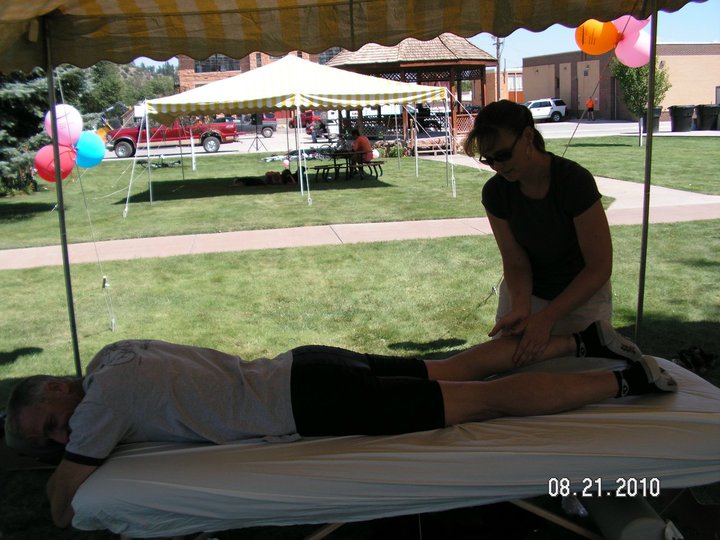 So think of your body as an important tool. This tool is what wins competitions. It needs to be properly used and taken care of. Proper exercise, nutrition, sleep & rest and bodywork are needed to maintain optimum performance. Just as you need the right exercise prescription, healthy nutrients and the proper balance of rest, you also need bodywork that will promote performance in your phase of training. This is why so many athletes take advantage of the massage therapy at the OTC. Because they need it:)
Many sports require impressive agility. "Agility is the ability to accelerate, decelerate, stabilize and change direction quickly while maintaining proper posture." Some of the top agile sports include American football, handball, gymnastics & boxing just to name a few. I love watching sports that require high levels of agility. The NFL tests agility during their combine to determine explosive power and ability to change direction with 3 cone drill and shuttle run (5-10-5). This is what allows football receivers to catch a football anywhere along the average distance of a two car garage, a gymnast to hurl through space with twists, turns and back again.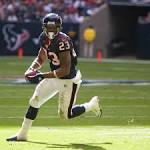 So how do you begin to make your agility noteworthy? This is going to start in exactly the same place as all my other posts--- posture and great muscle balance. Great motion and movement patterns always come from posture and core. When starting a warm up program always include a foam roller plan. Some athletes feel this is a tedious process. Foam rolling large muscle groups, especially those that sit in a short position for long periods of time restores neuromuscular activity to normal. In order to be your best, keep those muscles balanced. If you find a tender spot while using the foam roller hold that spot on the roller for at least 30 seconds or until the tender spot releases. By doing this before your workout you will be able to train with your muscles in better, proper balance, creating healthy movement patterns. Now you are ready to stand tall. Use good posture pulling your head toward the ceiling and pulling your belly button gently toward your spine.

Now that you have properly prepared your body, we are well on our way! Exercises that will enhance agility will include cone drills and ladder drills. Drills like this will begin to provide repetition and body awareness. When starting these drills it can be easy to watch your feet and make sure you are not tripping on the ladder. However, as you gain awareness of your feet, as well as the ladder you can look ahead to where you are going, just as you would in actual competition. It's not as much about watching the foot placement as it is having the confidence of knowing where you are going before you get there. Foot placement is important, making sure you are not crossing (and tripping over) your own feet. All motion needs to come from the core. This means keeping the core engaged and directing the body with the lumbopelvic hip complex. By guiding your body with the core, your extremities will become much more explosive.
For those who keep their feet on the ground with running type sports, drills such as: LEFT Drill, M-Drill, 5-10-5 Drill and the 4 cone drill.  Adding in ladder combinations will be helpful as well including in/in/out/out, side shuffle and backwards in/in/out.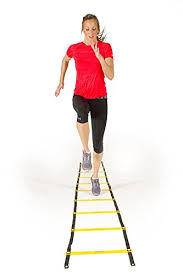 However, some sports don't keep their feet firmly planted such as swimming, gymnastics or pole vaulting. Other drills may need to be included such as tumbling or suspended trampoline tasks that safely reproduce the required movement.
When acquiring improved agility for sport, nothing reproduces the movements you need like playing your sport. However, a few drills can help progress you from beginner to more advanced work. If you are not sure what drills to start with always work on posture and core. Without posture and core your body will not be working at its fullest potential and eventually slow you down.
Make sure to sign in and start your enhanced program today!
Time to fuel your athletic development!  How do you know how much energy you burn each day?  How do you know if you are matching this with your food intake?  Nutrition is what drives our energy and repairs our body to keep competing.   Poor nutrition can bring down any athlete.
It takes much energy to train, compete and rebuild.  It is important to know how well you are refueling your systems to rebuild damaged tissues as well as maintain energy stores for the following day.  When you register on my dotFIT platform, we can accurately calculate your calorie demands.  By logging your food daily, accounting for timing and amount of food intake, we can clearly see what may need to be modified to keep your calories, protein, carbs and fats working for you and not against you.
In addition to seeing your calories, protein, carb and fat ratios, you will also have access to menus, shakes, protein bars and boosters that are NSF Certified for sport.  This means that a third party tester comes in and tests every batch to make sure there are no banned substances in these products.  When you are an athlete who is competing at top level, taking a product that is not tested can contain banned substances and you will not be allowed to compete.  In order to maintain your status, it is always a good idea to check any supplement label to make sure that it is third party tested as NSF Certified for Sport.
Many college athletes tend to fall short on nutrition requirements due to so many changes.  Tracking your food is a great way to make sure you are staying on the right path.
Start your program today!
I know that starting fresh is always a state of mind, but ringing in the new year feels so good.  I have been working to clear out the old clutter from last year to start 2017 as simple as possible.  I definately have things I wish to accomplish this coming year and setting these goals now can be very important.
You don't have to be big into setting a new year's resolution, but taking some time to reflect on where you have been, where you are and where you would like to be is always a good place to start.  Once you decide on the direction you need to go, get out that pencil and paper.  Let's go old school and write down those goals.  This makes it official and much more real.  Once you have specified a goal for the year, then write down why this goal is important to you.  Why is this your goal and what does it mean for you?  Next, decide how you are going to meet this goal.  I know this seems like a lot of writing, but it IS worth it!  You may need some help with this part as it helps determine the path you will need to follow in order to meet your goals a year from now.  It will include smaller goal setting, how to overcome daily challenges and creates an actual plan for you to follow.  At this point, don't be afraid to ask questions, may be even debunk some myths that may be holding you back.
Place this paper in a place where you will see it everyday.  These are goals that should not be placed on the back burner, but focused on everyday.  If habits need to be changed in order to reach these goals then you will need these reminders.  Reminders that there is a point and something bigger than just this moment.
I recently heard a quote that I quite like. "Don't worry about what you eat between Thanksgiving and Christmas.  Worry about what you eat between Christmas and Thanksgiving."  I find this to be so relavant and important not just for eating but for most anything we need to accomplish.  We are not going to have perfect days and things come up to throw us for a loop sometimes.  Its really not a big deal.  However, during the long haul, for the majority of the time stay focused, see your goal and go get it!  You are the change you wish to see.
Soost Outdoor Fit Biz wishes everyone a safe and healthy holiday season.  If you have any questions on how to set your goal for the upcoming year regarding weight loss, health, fitness or sport performance do not hesitate to contact me.
/